How to Bypass All Samsung Google Account Lock (FRP) with one small File:
Steps to remove FRP lock on your Samsung Galaxy Android Smartphone. To start with first you need to hard reset your device using the button combination 'Power + Volume UP + Menu'. Now you need to download the Samsung bypass tool from the below given link and extract it to your PC.
Samsung FRP lock removes files easy method and no need to required any special box, just use the Odin flash tool for removes the FRP lock of any Samsung Exynos CPU.
Here are the Supported Models of Samsung phones.
REMOVE FRP or Google account lock of these Samsung models:
SM-A310F SM-A310FD SM-A310M SM-A310MD SM-A310N0 SM-A310Y reset frp SM-A510F SM-A510FD SM-A510K SM-A510LSM-A510M SM-A510MD SM-A510S SM-A510Y SM-A510Y reset frp SM-A710F SM-A710FD SM-A710K SM-A710L SM-A710M SM-A710MD SM-A710S SM-A710Y reset frp SM-A800F SM-A800I SM-A800IZ SM-A800S SM-A800YZ SM-G150NO SM-G150NK SM-G150NL SM-G150NS SM-G155S reset frp SM-G389F SM-G5500 SM-G550F SM-G550FY SM-G550T SM-G550T1 SM-G550T2 SM-G570F SM-G570M SM-G570Y SM-G610F reset frp SM-G610FD SM-G610FZ SM-G610K SM-G610L SM-G610M SM-G610S SM-G610Y SM-G800F SM-G800I SM-G800M SM-G800Y SM-G850F SM-G850FQ SM-G850K SM-G850L SM-G850M SM-G850S SM-G850Y SM-G903F SM-G903FD SM-G903M SM-G903W SM-G920A SM-G920AZ SM-G920D SM-G920F SM-G920FD SM-G920FZ SM-G920I SM-G920K SM-G920L SM-G920S SM-G920T SM-G920T1 SM-G920W8 SM-G9250 SM-G9250A SM-G9250F SM-G9250FQ SM-G925I SM-G925K SM-G925L SM-G925S SM-G925T SM-G925T1 SM-G925W8 SM-G9287 SM-G9287C SM-G928C SM-G928F SM-G928G SM-G928I SM-G928K SM-G928L SM-G928NO SM-G928N0 SM-G928S SM-G928T SM-G928W8 SM-G930F SM-G930FD SM-G930K SM-G930L SM-G930S SM-G930W8 SM-G935F SM-G935FD SM-G935K SM-G935L SM-G935S reset frp Google Account SM-G935W8 reset frp SM-J120A SM-J120AZ SM-J120F SM-J120FN SM-J120G SM-J120M SM-J120P SM-J120W SM-J120ZN SM-J200BT SM-J200F SM-J200G SM-J200GU SM-J200M SM-J200Y SM-J320A SM-J320AZ SM-J320W8 SM-J321AZ SM-J700F SM-J700H SM-J700M SM-J700T SM-J700T1 reset frp Google Account SM-J710F reset frp Google Account SM-J710FD SM-J710FN SM-J710FZ SM-J710GN SM-J710K SM-J710MN Samsung Account SM-N910C SM-N910H SM-N910K Samsung Account SM-N910L SM-N910S SM-N910U SM-N9916K SM-N916L SM-N916S reset frp Google Account SM-N920C SM-N920CD reset frp Google Account SM-N920F SM-N920G SM-N920I SM-N920K SM-N920L SM-N920S SM-N920T SM-N920W8 SM-N930F reset frp Google Account SM-N930FD SM-N930K SM-N930L SM-N930S
Method to remove the frp or google account lock:
Use Odin flash tool and put following file which i giving to you
select frp remove file in Odin flash tool and press start button, that's it
phone reboot automatically wait for proper on the phone.
Done…
Download Latest Odin Flash tool
Download Frp File From here: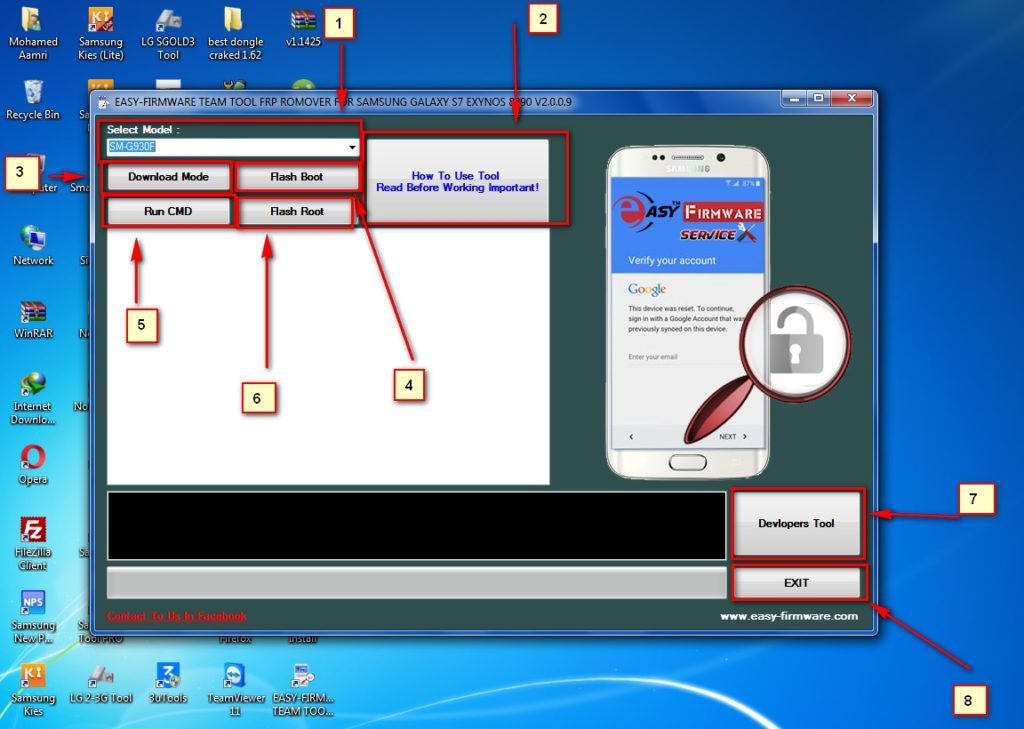 Samsung Sm-g930w8 Frp Bypass
Download
Samsung Sm-g930w8 Frp Remove
Password Frp file is: cellphonefirmwares.com