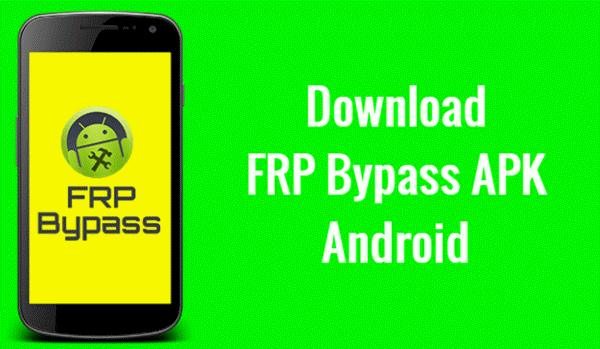 FRP Bypass Android Nougat 7.0 to 7.1.1 2019, Removing Factory Reset Protection aka FRP lock from android devices is being very handy for us. We have provided many easy and free of cost workarounds to bypass FRP from many Android devices time-to-time.
SAMSUNG J7 NEXT - CORE FRP BYPASS 100% DONEany product purchase. Top smart phone.1.Oneplus 6t - v15 pro - https://amzn.to. Samsung J701F Firmware File. Download Latest Version of ODIN Tool. Samsung USB Driver Must be Installed. A USB Data Cable. Good Battery Backup (At Least 60%). Manual Guideline to Install Samsung J701F Firmware File. Download Samsung J701F Firmware or ROM. Extract or Unzip the Firmware File. Download a Latest Version ODIN Tool. Make Samsung ADB enable FRP Bypass File. Samsung Softbrick problem fix. All latest and Samsung Galaxy Phones supported. Working on Any Security Patch device. SAMSUNG FRP UNLOCK TOOL SUPPORTS ALL ANDROID 5.0, 5.1, ANDROID 6.0, 6.1, ANDROID 7.0, 7.1, ANDROID 8.0, 8.1. ANDROID 9.0, ANDROID 10. Download Samsung FRP Bypass Tool. Samsung Odin3 Software Download First of all, we have to read our mobile device firmware code. Turn off your device put your mobile device in " Android Recovery Mode "press and hold keys ( Volume UP + HOME KEY + Power key ). In old devices press and hold ( Volume up home and power keys ) Once you enter " Recovery Mode " release all keys. Samsung J701F FRP Bypass U8 NO Sim Pin 2020. Samsung j7 nxt update 9.0 frp unlock, sm-j701f u8 frp bypass, j701f frp 9.0, j701f frp android 9.0,samsung j7 nxt frp bypass, j701f u8 bypass, j7 core frp bypass, j701f bypass frp, j7 core frp bypass 9.0.
Android Lollipop 5 and Marshmallow 6 are way more easier when it comes to break the FRP lock. But when we talk about Android Nougat 7 or Android Oreo 8, things get difficult and more complicated.
Why the previous FRP bypassing methods don't work?
With every new update from Android getting new security features and fixing the loopholes. That makes the device more secure as nobody wants their device to be stolen by someone with bypassed FRP lock.
Follow this step-by-step FRP bypassing tutorial in the video below:
Bypass FRP from Android Nougat 7.1.1:
RECOMMENDED ITEMS:
1. You need a Bluetooth call receiver.
2. Type this code in the Calculator: (+30012012732+
(Typing this code inside the calculator will give you access to the DRParser Mode)
3. FRP BYPASS CODES dial this inside the DRParser Mode:
For International Cellular Dial: *#0808#
For US Cellular Dial: ##366633#
4. Computer or Laptop.
5. Software to "FRP bypass on Nougat 7.1.1 by GSM Flasher FRP".
Below are the messages which i received from many users about missing "Create Contact" option while applying the previous bypass FRP lock method.
Infra Said:
For Nougat there is no way to open "Contacts" while calling. Is there any workaround? Downgrading to Marshmallow is impossible. Thank you.
Samsung J701f Frp Bypass Apk Download Pc
Louise Said:
Hey mate,
on my Samsung S8+ (955U) there is no "Create Contact" during the call. Should I downgrade from Android 7.0 to 6.0 and try again?
Also should I use combination files for down/upgrading firmware or they are just for locked devices?
Mason Said:
"Thanks for the tutorial man. I have an S7. My issue is I can't create a contact. I can't slide the screen and when I end call it doesn't give the option to create contacts. Is there any other way to create one?"
Kevin Said:
"Dear Admin, thanks a lot for detailed guide.
However i have unique problem on device Samsung J510FN i have followed all steps successfully until call part.
I have managed to establish call but problem is that i don't have option on screen to save nr. to contacts.
Actually only two options on post call screen are present "call" and "video call", everything else is white around and it doesn't show any other option as it should be.
Do you have any ideas/experience what is problem here and how to solve it?
I appreciate any help!"
Sam Said:
"Hello everybody!
I have tried this and other methods with Odin and Sidesync, but none of them worked for me.
I can get to the part where i call a number, but as soon as i hang up or end it the number stays on the screen for a second and the rest of the screen is empty, no create contact, nothing. I was wondering if i am doing something wrong and if there is a work around this problem of mine!"
Create Contact Option does not appear while bypassing FRP lock:
Now, the major issue they are facing this missing option of "Create Contact" after ending the call. The main reason why they are facing this issue as these users are having the Android Nougat or Oreo in their devices.
As I mentioned above, Android is fixing all the loopholes with their latest updates. Fortunately, we got a working guide for Android Nougat and Oreo users and we decided to post this on our website to help you out from this issue.
After having all these recommend items for this FREE guide. Follow the step-by-step tutorial to "bypass FRP from Android Nougat 7.0, 7.1, 7.1.1" from the video i posted above.
Last Words:
Using this guide will help you to completely remove and deactivate Factory Reset Protection inshort FRP from any android device.
This specific method is made for "Android Nougat 7.0, 7.1, 7.1.1" devices. For Android lollipop 5.0, 5.0.1, 5.1.1 and Marshmallow 6.0, 6.1, 6.1.1 you can use the previous method which works perfectly for these android versions.
On condition that you're still facing any issues regarding this updated 'method to bypass FRP from Android Nougat 7.x.x'. Feel free to comment below about the problem and we are here to help you out.
FRP Bypass from Android Nougat 7.0 to 7.1.1 2017 [Latest Method]
Description
FRP Bypass from Android Nougat 7.0 to 7.1.1 2017. Bypass Google account using FRP removal tool from GSM Flasher FRP for Samsung Galaxy Note 8, S8, S8 Plus.
Author
Last updated on June 5th, 2021 at 12:00 pm
Easy Samsung FRP Tool developed by Easy Firmware Team for Samsung Smartphones to Bypass FRP lock. Easy FRP Tool perfectly helps for Android version R11, Android Q10, Pie 9, Oreo 8.0.
Easy Samsung FRP Tool V2.7 2021 (latest version) and all other versions free download that can be used without Software Box. Easy FRP Tool 2020 used to bypass the Samsung Activation lock.
Samsung J701f Frp Bypass Apk Download
The URL for Easy Samsung FRP Tool 2021 V1, V2, V2.7, all versions, is quoted here in order to enable you to get a VIEW and CANCEL pop-up on your Samsung FRP phone and to access YouTube through the Chrome browser.
Download Easy FRP Tool using the following prerequisites.
Download Information
How to use Easy Samsung FRP Tools
Download Easy FRP Tool
Extract the Tool and install it.
Install Samsung USB Driver.
Make sure SAMSUNG Phone connected with Wifi Network.
Connect Samsung Phone with PC.
Click Disable driver signature
reboot System
After restarting the PC click on Bypass FRP
Watch on the Samsung Phone screen and open the File Browser.
Now download and install Easy FRP APK or enter (http://easyfirmwarex.com/easy-frp-apk-download/) in the browser address bar.
The installation complete Open the FRP APP and enter a new Gmail Account and reboot the device.
All right you have done!
People also ask:
Samsung J701f Frp Bypass Apk Download Windows 10
How do I bypass Samsung FRP 2021?
Power OFF Samsung Device (Press and hold down VOL+, Home key, or Bixabay depending on your model and Power ON for some time).when the android logo appears release key and wipes data/Factory Reset.
How do I download the Samsung FRP tool?
Easy Samsung FRP Reset Tool
Open Easy Tool, Disable driver signatures.
Restart your PC/Computer
Connect the phone via PC in normal mode
Hit on "Bypass FRP" and follow the guidelines in the log.
In the browser, you can bypass FRP using any method.