$ 40.00$ 60.00
2 Bypassing FRP Protection from Samsung Galaxy Core Thank You EmperorofShambala! Worked on my Galaxy Core Prime although I took additional detours which others may find helpful as well.
Factory Reset Protection (F.R.P) Lock Removal Service

How To Unlock Samsung Galaxy Grand Prime Frp Lock
This FRP Google Lock Removal service removes the Google account on an Android device.
Note *This service doesn't remove anything financially related to the device or remove it from the global blacklist system*
Watch this video to see our process
This Google Removal Service works for the following but not limited to the following devices: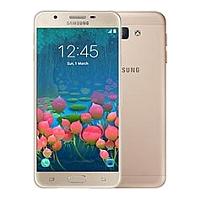 All Samsung Galaxy including, S8/S8Plus, S7/S7Edge, S6/S6EDGE, S5, Note 8, Note 5, Note 4, Core Prime, On5, Grand Prime, J7, J7 Prime, J700, and all other Samsung devices.
All LG Devices including: G6, G5, G4, V30, V20, V10, Leon, K10, K7, Stylo 3, Stylo 2, Stylo, and other LG devices.
All Motorola Z Play, Z Force, X Pure Edition, Nexus 6, Nexus 4, and other Motorola devices.
All ZTE devices including, ZTE ZMaxx Pro, and other ZTE devices
All Alcatel
All Sony Xperia
Or any Android device with Google Lock lock.
The devices we mention above are the most popular. So don't hesitate to give us a call at 714-553-7734 or contact us at [email protected]
This FRP Google Lock Removal service can be done within 30 minutes with an appointment. Any walk ins will be be done within 24 hours. In rare occasions it may take up to three business days.
Out of State or out of Country customers:
Give us a call to learn more.
This video shows our process. Sorry for the quality of the video. We will make one that shows you more detail in the near future.
Things needed:
Laptop/Desktop
USB
Strong Internet Connection

Contact US
Customer Reviews
You may also like