With the help of an effective tool like dr.fone, you can bypass the Samsung FRP lock and bypass it all. Dr.fone helps remove Android security locks in pattern, password, pin, and fingerprint. With the dr.fone app, you can remove device lock on systems like Android 7.0 and older and Windows (XP, Vista, 7, 8, 8.1, and 10). Method 1: How to bypass Google Account Verification FRP using Google credentials. This is the easiest way to take care of FRP lock or block and perform an FRP bypass on any Android device is. Dec 06, 2019 Let's Begin FRP Bypass On Samsung Galaxy Grand Prime Remove SIM card, if your device has. Connect Wi-Fi connection first to your device. Go back to very first "Welcome or Start" screen. Universal Samsung FRP Bypass Here are the steps to remove factory reset protection / Google previously synced account lock from your Samsung device. Download and install RealTerm program Download and copy com.rootjunky.frpbypass-1.0.apk to the device micro sdcard or download once into the device start phone and connect to WIFI plug into the computer with your usb cable start RealTerm on.
Download bypass APK – Bypass Google account-FRP lock-FRP remove. What is FRP, Bypass Google Account Lock? When you are using Gmail Account on our android mobile to download apps from the play store. After a few days, when you see your mobile is not working accurately or other problems then you are going to hard reset your mobile. After making a hard reset then FRP Bypass Google Lock is showing on your mobile display. So this Below, I will try to show you how to remove the google account lock from this mobile. Please see step by step, and then trying to remove the bypass Google Account ID From your mobile phone. So, First, Download bypass APK and copy it after that past it in the SD card. See in details below
First-way Download bypass APK Remove FRP Bypass Google Account Lock By USB
First, you need to have an

OTG USB

.
If you don't have OTG USB, then you can use the Only

USB with OTG cable.

If Everything ok now you have to Download bypass and Samsung google account lock APK.
Download bypass and Samsung Google account lock Apk.
Click the link to download (Download As ZIP) Then Extract the zip file 2 file is there.
Then copy the bypass and Samsung Google account lock Apk and past it into yourOTG USB.
Thereafter

turn on

your mobile and when you see your mobile showing the Google account lock then connect the OTG USB

with

your mobile.
After Connecting the OTG USB, you will see the

OTG USB

file on your mobile display. Now you have to find out bypass and Samsung Google account lock Apk from your OTG USB and Install it on your mobile.
After Installing the bypass and Samsung Google account lock Apk to mobile, Then go to the mobile

settings option

and do a factory restore to your mobile.
If you have done above everything, then the Google bypass lock will be removed from your mobile.
Second-way Download RealTerm Remove FRP Bypass Google Account Lock By

RealTerm
RealTerm Is the other best Pc Software For Remove Bypass Google lock. The Software is very nice working for Remove Bypass Google Lock. First, you have to download the RealTerm Software And Install it on your Pc. And to recognize your mobile you need to download the mobile driver. Click Here to Download the mobile drive after download the driver install it on your PC. After installing the mobile driver on PC Now lunch RealTerm Software from your PC.
After lunch RealTerm Software.
Now Connect Your mobile With USB Cable to PC. Note:-(

Must Keep active SIM Card insert into your mobile

)
Then

Right Click Computer

>> Manage >>

Device Manager

>>

Modems

>> Mous Right Click your mobile device.
Check your mobile device

port No

.
Now Click port on RealTerm, Then Click OPEN if mobile is connected Green signal will show on your RealTerm then click change on RealTerm.
Then Click

Send

From RealTerm.
Copy the code and the past on the first Blank Box. this is code inside bracket (

atd997;rn

).
After pest, the code on your RealTerm then Click

Send ASCII

.
Now You See making a call from your mobile your cancel the call by tapping your mobile screen.
Then Tap Create Contact from the alert chooses Allow. scroll the screen and tap

SCAN BUSINESS CARD

And tap Download Then Tap Agree on corner Upside Tap search.
On Search box Type ES File ExploreAnd Tap To

download

before download gives your existing GmailAfter SING IN Download will start.
Now open ES File Explorer.
Then

Insert SD Card With bypass Google APK

(Click here To download bypass Google APK).
Install the bypass Google APKon your mobile

(note: If install Block tap setting >> Unknown sources Turn on By Tap

).
After install complete tap

OPEN

, Conner upside 3 Dots ..

. tap on the dot tap

on

browser sing in.

Now type new Gmail account and tap Next then put the password then sing in.
Then

restart your mobile by the power button

.
After Restarting, your mobile FRP will Remove from your mobile and completely done.
Third way How To Remove Google bypass FRP by SideSync
You can use the method it is also a very nice way to remove FRP lock from mobile very easily. This Software you can use only for Samsung mobile. first, you need to download the SideSync software from your pc. After downloading the software now install it on pc. After that download, the USB driver and it also install to pc. Download USB driver installs it on your pc. Lunch SideSync on your PC and connect your mobile to pc with a USB cable. See this Video then you will be able to remove the FRP lock from your mobile. This method only for Samsung mobile.
Released by Google, FRP (Factory Reset Protection) is a new way of data security in Android smartphones. The FRP security feature is present in almost all Android phones like Samsung, HTC, Google (Pixel and Nexus), Sony, Huawei, and others. By activating the lock on any unauthorized access, FRP prevents others from trying to factory reset your phone without your permission. In this way, it will help you keep your data safe and untouched in case your phone is lost or stolen.
Since FRP uses Google account or Android device (say Samsung) account verification to unlock the device, so if the phone owner forgets the password or account user name then he/she becomes incapable to access the device because of FRP. In short, once you lose access to your Android, you will never be able to unlock the activation lock of the device without bypassing the FRP or putting the correct password. Because of this reason, many Android users are looking for tools or ways to remove Google FRP lock on Android phones.
However, from 5.0 Lollipop to 8.0 Oreo, the Android system was developed with many specifications and advancements in the FRP tool. This has made the Android FRP bypass more complex than before. But here you will get all the possible methods and FRP lock removal software which you can use to bypass the strong security of FRP system in Android devices.
In this article, you will get to know the methods about how to remove Google FRP lock on any Android phones, especially Samsung devices. Read the complete article to acquire complete knowledge for bypassing the activation lock of all versions of Android smartphones.
Before we are going to show you how to bypass Android FRP, here are the answers to some questions related to FRP bypass tool that you might be concerned about.
Q1: Whether the FRP bypass tool is safe or not?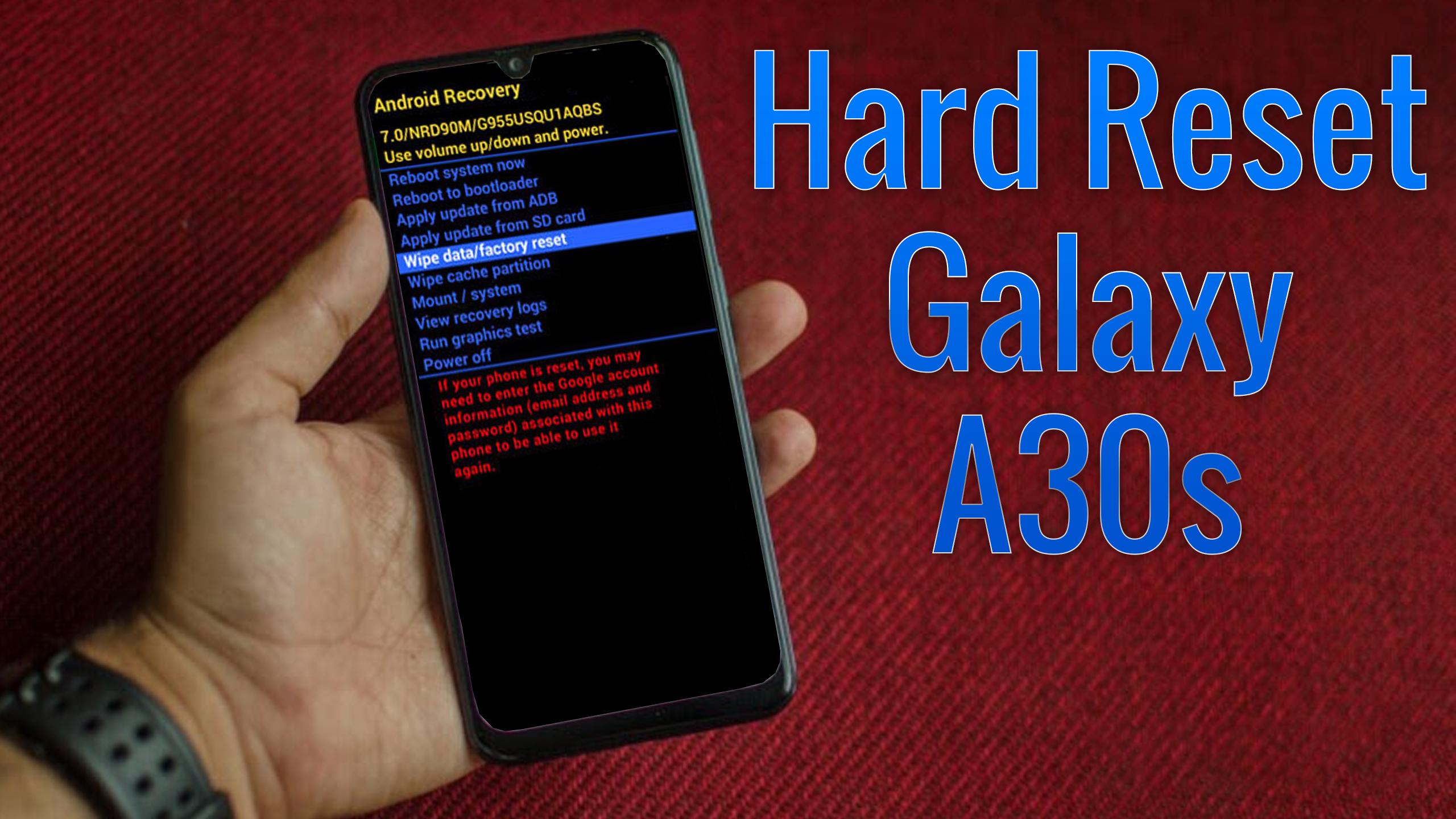 Yes, it is 100% free, secure and safe, and you can free download any FRP bypass app introduced in this tutorial.
Q2: Does the FRP bypass software support all Android devices?
Yes, FRP bypass tool supports nearly all Android phones and tablets. But it should be noted that some tools are specially made for specific devices, for example, the tools we are using in the below methods are specifically working for Samsung devices. So you can refer to these top best Android FRP bypass tools for other Android phones, and also here is the LG bypass tool for your reference.
Q3: How does this tool work in removing FRP lock?
It will help you reset your phone and eraser everything on it. Then after you restart your phone, you will no longer have FRP lock problem.
Tip: You can recover deleted data after factory reset on Android with the use of this Jihosoft Android Phone Recovery. It can be used to retrieve lost/deleted files like contacts, text messages, photos, videos, audios and WhatsApp attachments from Android phone directly without backup file.
Bypass Frp Samsung Grand Prime Lock With Sd Card Lock
Method 1. Bypass FRP on Samsung Devices Using OTG
In this first method, we will talk about Samsung FRP bypass. FRP security features are available in newly launched models of Samsung like Galaxy J7, Galaxy Note 10, Galaxy S10 and S10 Plus and so on. These phones are highly available in the market with many users. So, there is a high demand for Samsung FRP bypass tools as many users get stuck on Google verification code if they forget their Google ID or password.
For bypassing the activation lock of Google on Samsung device, you have to reset your phone with FRP bypass tool. Then, you can get access to your phone again once your phone is unlocked. This method requires a PC to be used for bypassing the FRP on the Samsung device. Now to bypass the activation code with USB OTG cable, follow these steps given below.
Download the Google bypass APK named Samsung frp settings.apk on your device using the link given above.
Now, locate that APK file and copy it to a USB, and then connect your phone to that USB using an OTG cable.
Go to your file manager and locate this APK file. After that, click on that file and tap on install.
Once the installation is over, you will be able to access the Settings menu of the phone.
Open the Settings and select Backup and Reset> Factory data reset> Reset device/Erase everything. This will delete all your files, system, app data, settings, apps and other data along with the Google account.
Now, restart the Android device and reboot it to use it for fresh.

Method 2. Bypass the Google Account Verification Without OTG
Like the first method, this method also works for bypassing Samsung FRP lock. Now go through these steps to successfully unlock the Samsung device.
First of all, download and install Samsung SideSync APK on your PC.
Now, launch the app on your device and connect your Android phone with PC via USB cable.
You will see a pop-up on your Android phone displaying platforms to open the file.
Select "Chrome" and input "https://goo.gl/W3cJQ4" on its URL bar. This will redirect you to a page to download bypass app APK on the Samsung mobile phone. Download it and proceed further.
Now, open the Samsung Apps of the phone by going back to the previous page. You will be asked to install SideSync on your phone. But, don't install it.
Locate and Install ES File Explorer. Open ES File Explorer, select download folder and then tap on bypass app APK to install it.
Now, go to Settings> Backup and reset> Factory data reset> Reset device. In this way, all the data will be cleared from your device. Hence, you can use your Android phone for fresh without any restriction.
Method 3. Using FRP Hijacker Tool
If you are not capable to unlock your device using the above-mentioned methods then this method will definitely help you. You can use FRP Hijacker tool to bypass Google account verification and unlock the Samsung devices safely. This is a 100% working method which removes the Samsung FRP in ADB mode and hence unlock the device. This tool is only compatible with Samsung devices and lets you unlock any Samsung Galaxy device which includes S7 Edge, S6, S5, S4, Note 5, Note 4, J1, J3 and many others.
Before we proceed further, make sure you have a PC and stable WiFi connectivity, and enable USB debugging of the device. Basically, the complete bypassing process is divided into two parts: Bringing Samsung into ADB mode and Using Hijacker tool to perform the bypass process. Follow these steps to successfully unlock your Samsung device with the help of this Samsung FRP Hijacker tool.
First, you must enable the USB debugging so as to bring the Google locked Samsung device into ADB mode which is necessary for the Hijacker tool to bypass Google FRP. Follow these simple steps to bring your Samsung device into ADB mode.
Step 1. First of all, open your Samsung device and enable TalkBack.
Step 2. Allow the prompted access to the device and then head towards your in-built Calculator app.
Step 3. Open the Calculator app and enter this code: +30012012732+. This special calculator code will help to enable the USB debugging in the device.
Step 4. Thereafter, input "*#0808#" in the same Calculator app for enabling the USB settings.
After that, you can use the FRP Hijacker tool to unlock your device and use it as before.
Step 5. From the above link, download the FRP bypass APK for Samsung and install it on your PC.
Step 6. Now, with the help of a USB cable, connect your Samsung phone to the PC.
Step 7. A "Scan" option will appear on the screen. Select it and then click on "COMPORT".
Step 8. Now, open the "ADB Operation" tab. There you need to select "Remove FRP". In the same time, click on "Allow USB Debugging" on your Samsung mobile phone. If you will not allow your device for USB debugging then you will find an error in the process of bypassing the FRP.
Step 9. Now, click on "Remove FRP" again to allow the PC to automatically detect the device.
Step 10. Select the "Factory Reset" to remove the Google account from the Samsung device.
Step 11. Now, reboot your device and set it up again.

Method 4. Using Samsung FRP Tool for PC
Bypass Frp Samsung Grand Prime Lock With Sd Card Reader
With the above-mentioned methods, you may need to downgrade the current Android software version of your device. But you can go for this method to avoid a downgrading of the version of your Android phones. Now, follow these steps bypass the FRP settings using Realterm application.
Insert SIM card into your phone, and connect it to the PC.
Download and install this FRP lock removal software on your PC.
Open the Realterm application and locate your device port number from there. For this, right-click on My Computer and then select Manage> Device Manager> Modems> Samsung Mobile USB Modem. Open the Samsung Mobile USB Modem Properties windows by double-clicking on Properties. Open the "Modem" tab present just after "General". Now, note down the device port number from there.
Open the Realterm program settings, and then enter the device port number and click on the "Change" option.
Make a similar change in the Display settings tab.
Now, open the "Send" tab and enter "at+creg?rn" command. (Your device must have a SIM card inserted to avoid error while running this command).
Now, enter "atd1234;rn" command on the same screen and select "Send ASCII".
Send this command until a dialer screen appears on your mobile phone screen.

Method 5. Using Online FRP Bypass Website
If you want a direct solution to bypass the FRP on your Android device instead of downloading Google FRP bypass APK on your Samsung or other Android devices, then you can do for paid services offered by online websites such as Direct Unlocks. There are many websites which are helpful for non-technical people to unlock the Activation Lock from mobile phones. You can select any of them to unlock your device.
First of all, visit the official site of the service provider. Then select your Android device type and input the details like unlock type and then place the request. You will get software from the website for bypassing the FRP along with customer support. You can easily unlock your device in a very short time. Moreover, you can unlock any Android device here irrespective of the company and version.
Final Words:
You have read about all the working and efficient methods to bypass the Google account verification by resetting the device. These verified solutions and methods will definitely help you to get your device back to be used. You can select any of these FRP lock removal options as per your preference. If you face any problem while accessing the tool/APK file or bypassing the FRP using listed methods, then let us know through the comments.
Related Articles
New Articles