This is the entire process needed to remove FRP protection from your AT&T Samsung Galaxy S7 Active (G891A). Tested and working on Android 7.0 (2/26/18) Summary This process involves using a modified version of Odin to flash an unlocked.
Samsung ADB FRP Reset Tool. On this post, you will find the official link to download Samsung ADB FRP Reset Tool for windows on your computer. The Tool shares in a zip package, which contains Flash Tools and How to Flash Manuals. The Tool helps you to remove FRP Lock for Samsung Smartphone. Samsung FRP Call Tool mainly works for Samsung Android 8.0 Oreo, Android 7.0 Nougat, 6.0 Marshmallow, 5.0 Lollipop Android devices only. This tool mainly helps to get access to the Chrome browser or message application to bypass to Google Account verification lock.
FRP Bypass Android Nougat 7.0 to 7.1.1 2019, Removing Factory Reset Protection aka FRP lock from android devices is being very handy for us. We have provided many easy and free of cost workarounds to bypass FRP from many Android devices time-to-time.
Android Lollipop 5 and Marshmallow 6 are way more easier when it comes to break the FRP lock. But when we talk about Android Nougat 7 or Android Oreo 8, things get difficult and more complicated.
Why the previous FRP bypassing methods don't work?
With every new update from Android getting new security features and fixing the loopholes. That makes the device more secure as nobody wants their device to be stolen by someone with bypassed FRP lock.
Follow this step-by-step FRP bypassing tutorial in the video below:
Bypass FRP from Android Nougat 7.1.1:
RECOMMENDED ITEMS:
1. You need a Bluetooth call receiver.
2. Type this code in the Calculator: (+30012012732+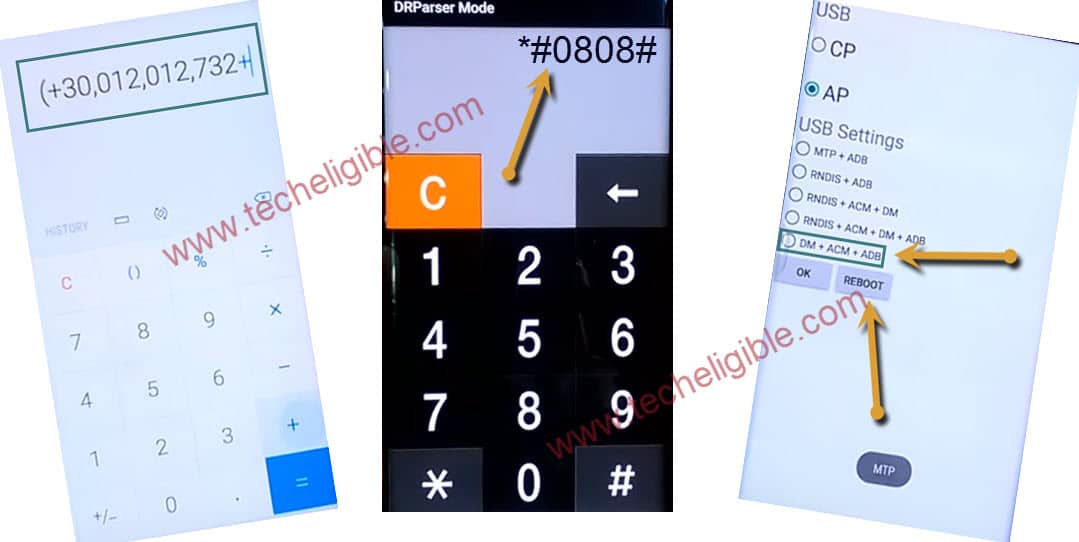 (Typing this code inside the calculator will give you access to the DRParser Mode)
3. FRP BYPASS CODES dial this inside the DRParser Mode:
For International Cellular Dial: *#0808#
For US Cellular Dial: ##366633#
4. Computer or Laptop.
5. Software to "FRP bypass on Nougat 7.1.1 by GSM Flasher FRP".
Below are the messages which i received from many users about missing "Create Contact" option while applying the previous bypass FRP lock method.
Adb Frp Bypass Samsung
Infra Said:
For Nougat there is no way to open "Contacts" while calling. Is there any workaround? Downgrading to Marshmallow is impossible. Thank you.
Louise Said:
Hey mate,
on my Samsung S8+ (955U) there is no "Create Contact" during the call. Should I downgrade from Android 7.0 to 6.0 and try again?
Also should I use combination files for down/upgrading firmware or they are just for locked devices?
Mason Said:
"Thanks for the tutorial man. I have an S7. My issue is I can't create a contact. I can't slide the screen and when I end call it doesn't give the option to create contacts. Is there any other way to create one?"
Kevin Said:
"Dear Admin, thanks a lot for detailed guide.
However i have unique problem on device Samsung J510FN i have followed all steps successfully until call part.
I have managed to establish call but problem is that i don't have option on screen to save nr. to contacts.
Actually only two options on post call screen are present "call" and "video call", everything else is white around and it doesn't show any other option as it should be.
Do you have any ideas/experience what is problem here and how to solve it?
I appreciate any help!"
Sam Said:
"Hello everybody!
I have tried this and other methods with Odin and Sidesync, but none of them worked for me.
I can get to the part where i call a number, but as soon as i hang up or end it the number stays on the screen for a second and the rest of the screen is empty, no create contact, nothing. I was wondering if i am doing something wrong and if there is a work around this problem of mine!"
Create Contact Option does not appear while bypassing FRP lock:
Now, the major issue they are facing this missing option of "Create Contact" after ending the call. The main reason why they are facing this issue as these users are having the Android Nougat or Oreo in their devices.
As I mentioned above, Android is fixing all the loopholes with their latest updates. Fortunately, we got a working guide for Android Nougat and Oreo users and we decided to post this on our website to help you out from this issue.
After having all these recommend items for this FREE guide. Follow the step-by-step tutorial to "bypass FRP from Android Nougat 7.0, 7.1, 7.1.1" from the video i posted above.
Last Words:
Using this guide will help you to completely remove and deactivate Factory Reset Protection inshort FRP from any android device.
This specific method is made for "Android Nougat 7.0, 7.1, 7.1.1" devices. For Android lollipop 5.0, 5.0.1, 5.1.1 and Marshmallow 6.0, 6.1, 6.1.1 you can use the previous method which works perfectly for these android versions.
On condition that you're still facing any issues regarding this updated 'method to bypass FRP from Android Nougat 7.x.x'. Feel free to comment below about the problem and we are here to help you out.
FRP Bypass from Android Nougat 7.0 to 7.1.1 2017 [Latest Method]
Description
FRP Bypass from Android Nougat 7.0 to 7.1.1 2017. Bypass Google account using FRP removal tool from GSM Flasher FRP for Samsung Galaxy Note 8, S8, S8 Plus.
Author
144,405 downloads·Added on: February 14, 2013·Manufacturer: Samsung
This package provides the installation files for SAMSUNG Android ADB Interface Driver version 2.9.507.0.
In order to manually update your driver, follow the steps below (the next steps):

1. Go to Device Manager (right click on My Computer, choose Manage and then find Device Manager in the left panel)
2. Right click on the hardware device you wish to update and choose Update Driver Software
3. Choose to select the location of the new driver manually and browse to the folder where you downloaded the driver
About ADB (Android Debug Bridge) Drivers:
Usually targeted at developers, the ADB (Android Debug Bridge) driver basically allows advanced users to connect any Android mobile phone to a computer and find workarounds for various application problems or even modify the operating system.
Even though this driver is developed for users with a richer ADB command background, it can also be used by regular mobile phone owners, but at their own risk. We recommend that average users make use of this tool wisely, after they have read the step-by-step instructions.
If you intend to install this package, you need to study and understand the installation steps so that no problems are encountered, and to make sure the debug bridge works properly.
Other operating systems might also be compatible, but it's highly recommendable not to install this driver on platforms other than the ones specified.
That being said, if you wish to apply this package, click the download button and install the driver. Also, make sure you check our website to stay up to date with the latest releases.
Adb Frp Android 7.0 Samsung
It is highly recommended to always use the most recent driver version available.
Try to set a system restore point before installing a device driver. This will help if you installed an incorrect or mismatched driver. Problems can arise when your hardware device is too old or not supported any longer.
Adb Frp Android 7.0 Samsung Galaxy
COMPATIBLE WITH:

Windows Vista
Windows Vista 64 bit
Windows 7
Windows 7 64 bit
Windows 8
Windows 8 64 bit

file size:

6.4 MB

filename:

20537527_6acacde517ec00a0f29efbe041eb54952d039c8e.cab
CATEGORY:

Mobile Phones